WEPC offers a variety of opportunities throughout the week for adults to gather for fellowship and discipleship.
***For PAST CLASSES and the notes related to the teaching, please visit the Adult Sunday School event page.***



Weekly through September 3
9 AM / Room 810
What do Muslims believe and how can we speak to them with love and respect? Many Christians have an uninformed opinion about Islam. We will study and discuss the tenets, history, and practices of Islam through a video teaching series by Dr. James Anderson. This class will be facilitated by individuals that are currently involved in outreach to the Muslim community. Visit the event page for more information and class notes.
---
Worship Arts Summer BOOK Study
Liturgy of the Ordinary, by Tish Harrison Warren
Sundays, June 25-August 6
12-1:30 PM / Room 810
Do our seemingly mundane, ordinary actions matter? How do we worship God even when we're not at church? Join us as we consider how our daily, ordinary actions (checking email, brushing our teeth, even losing our keys!) can remind us of our Creator and draw us to worship Him. We'll eat together at 12 PM and start the study at 12:30 PM (lunch provided at our first meeting). Led by Worship Arts Director Becca Wethered and Donald Smith. Click here to purchase a copy of the book. Visit the book study event page for more information.
---
Wednesday night summer fellowship 2023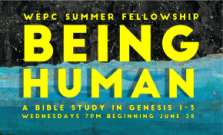 Wednesdays, June 28-August 23
7-8:30 PM / WEPC Chapel
We'll walk through Genesis 1-3, consider who God is, and what it means for us to be made in His image. Outspoken skeptics, new Christians and long-time believers are encouraged to attend. Feel free to bring others, and drop in whenever you are in town! Led by Kevin & Kim Greene and Becca Wethered. Visit the event page for more information, including the class outline.
---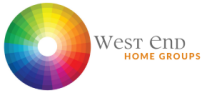 Home groups are a great way to make a big church smaller, meet people, and get into the Word. If you have questions about home groups at WEPC, or would be interested in joining one, please contact Joy Andrews.
---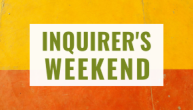 Next gathering: September 22-24, 2023
For those interested in learning more about our church and the possibility of membership in the future. Inquirer's Weekend is a wonderful time to meet our pastors in a group setting and learn some foundations of Christianity, foundations for our church's worship, and opportunities for connection and service with others. Click HERE for more information and details. Questions or to RSVP, contact Karen Howe.
---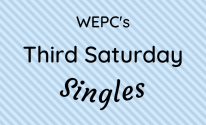 Next Gathering: June 17 / 4-5:30 PM / Fellowship Hall
For our regular 3rd Saturday monthly gatherings, join us for fellowship, devotional study, prayer, and an optional dinner. Visit the event page for more information, or contact or .
---

Subscribe wherever you listen to podcasts
Season 1: Advent 2020
Season 2: Ecclesiastes - Spring 2021
Season 3: Acts - Summer 2021
Season 4: 12 Components of Discipleship - 2021-2022
Season 5: Human Sexuality - Fall 2022
Season 6: Deconstruction - February 2022