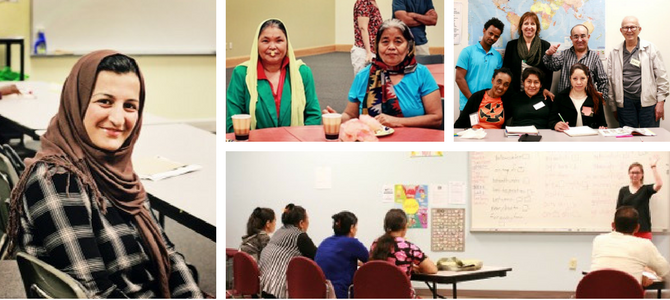 2023-24 ESL CLASSES
Registration for fall classes is currently CLOSED.
If you would like to be added to the Waiting List to be considered for class in January 2024, please complete THIS FORM.
This ESL Program uses lessons from books and stories from the Word of God to teach English. If you register for the ESL Program, you will be required to stay for the entire Program time.
Contact: Heather Glissman
---
Volunteers are needed!
If you would like to know more about being a volunteer in the ESL program, or if you have any questions, please contact Heather Glissman.
If you are interested in volunteering with ESL, please complete this Volunteer Application.