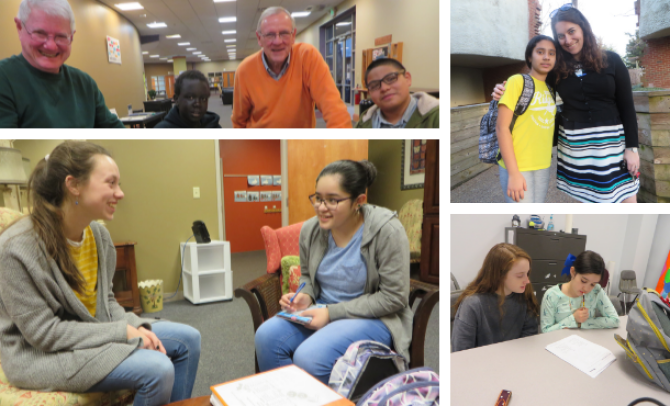 Need a Tutor?
If you are a student or know a student who would benefit from weekly, hour-long tutoring sessions, please fill out this registration form (PDF) and contact Changjwok Deng.
Want to Tutor?
Tutors get to know the children in our neighborhood and share Christ's love with them, by helping them with their homework. Tutors can help students and families navigate the school system and, for many international families, a new culture.
Tutors meet with their assigned students one-on-one for one hour per week. Tutors and students can work together to choose a time and location to meet each week. (Most tutoring takes place at WEPC or at a Henrico County Public Library. Please call the library to check on their hours.)
Contact Changjwok Deng to find out more!
Tutors must fill out the Tutor Registration Form (PDF) and the Volunteer Application Form (PDF).